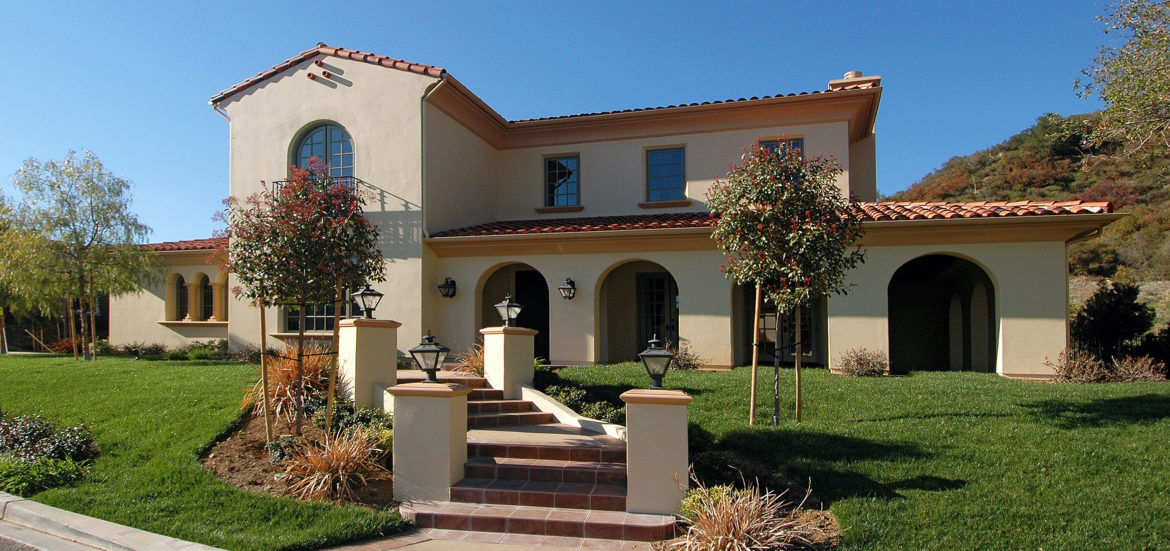 Selling Your Home 
What is your home's value? Click to get an estimate.
Homes that are well-kept & in great condition will sell faster than homes that are not. Buyers feels that if the seller has kept up on everything that can be seen, then the seller has also maintained areas that can't be seen. Before putting your home on the market, there are thinks you can do to make your house stand out.
The Outside
Ensure that your front yard, from curb to door, is in tip-top shape.
Maintain your lawn and trim hedges.
If the season permits, perhaps place some potted, flowering plants in strategic places & mulch.
Check for peeling paint…power wash if needed.
Apply fresh paint where needed.
Repair/replace loose or damaged roof shingles.
Add house numbers if they have fallen off.
Windows should be cleaned well before listing and pictures to maximize lighting.
The Inside
 Make your home look organized, even if you aren't.
Get rid of any clutter, anything extra, remove anything super personal such as family photos.
Remove excess furniture, art, accessories. Less is more!
Remove half of the contents in your closets. Will show buyer how much room is really there.
Light is a key element in making homes feels larger.
Make the master bedroom look and feel like a private retreat.
Create a spa-like feeling in your master bath.
Minimize items on the kitchen surfaces (cabinets, counters, and fridge).
Make beds daily.
Keep personal care products to a minimum.
General cleaning, dusting. Consider a professional cleaning house cleaning.
Change air filter and clean ducts.
Shampoo carpet.
Remove pet odors and pet hair.
Eliminate unpleasant odors.
Keep all trash cans empty or closed.
Add plug ins for fresh scent (not too overbearing).
Keep your home tidy for showings.
Repair leaky faucets, broken window screens, inoperable appliances, etc. prior to listing.
Replace worn and stained flooring.
Replace burned-out light bulbs.
Update & paint.
Home Staging
 Your home is a product and should be "merchandised and marketed" just like any other product.
Homes present and show better than competing homes for sale, including new construction and higher-priced homes.
Sell faster when compared with un-staged houses. From the date of listing until the day of closing, home staging shortens this time frame, even in a slow real estate market.
Can increase the number of offers. Photos of professionally staged listings look better in print and web media.
Showings
 Make sure your house is well-lit.
Secure your pets.
It's best to leave your home during showings so that buyers feel more comfortable.
Preparing your Home for Photos
Remove all vehicles from driveways and try not to park directly in front of the house
Open window coverings to let in the natural light and neighborhood views (turn vertical and Venetian blinds to open position).
Clean windows.
Remove all items (magnets, pictures, etc.) from the refrigerator.
Remove everything from sinks.
Remove all you can from countertops (bread, dishes, toothpaste, combs, soap, food, toiletries, hand towels, etc.)
Make all beds and tidy up bedrooms. Hide all clothes. Hang them up nicely in closets. Or just stuff them under your bed.
Stash any and all children's toys.
Remove pet bowls, toys and litter boxes from rooms that will be photographed.
Put away newspapers and magazines.
Make sure all light bulbs work.
Roll-up or hide garden hoses and hide all garden tools.
Put trash into outside trash bins. Conceal all trash containers.
Maintain your lawn and trim hedges.
If the season permits, perhaps place some potted, flowering plants and mulch in strategic places.
Make sure the pool and pool area are sparkling clean. If you have temporary child fencing, take it down for the photo shoot. Turn on the pumps for waterfalls/spillways.
Help the photographer by keeping pets and people out of the way.
De-clutter your home.
What is your Home Worth?
Once you feel your home is ready to be listed for sale, call me. We can assist you here at River Birch Realty. Our goal is to get you the best price possible in the shortest amount of time.
We'll do a Comparative Market Analysis (CMA) for you for free. The CMA will provide you with a recommendation on an approximate sales price based on the sales price of comparative properties in your area and the condition of your home. A CMA is the best analysis of your home's value based on multiple factors. If you'd like River Birch Realty to do a CMA for you, click here.  
Moving out of the Area
If you are moving out of the area and need a Realtor® at your next location, please let me know and I will match you up with a great Realtor®.
Property Management
River Birch Realty manages a limited number of rentals. We don't like to do too many rentals because we'd like to have the time to keep a close eye out on your home.
There are two options:
Tenant Placement – We can find a tenant for you and then you can manage your tenant & property.
Property Management – We can find a tenant and manage the property for you.