25 Room Divider Ideas For When Your Open Concept Home Feels Too Open
Some rooms just beg to be divided up. Perhaps it's a need for privacy, better space management, or a simple decorative purpose. When you can't install a new wall, a well placed room divider might solve the problem, and in a way that fits your decor. Here are some excellent ideas and ways to use room dividers.
1. Stand alone divider walls are easy to build and add an extra layer of style to your room.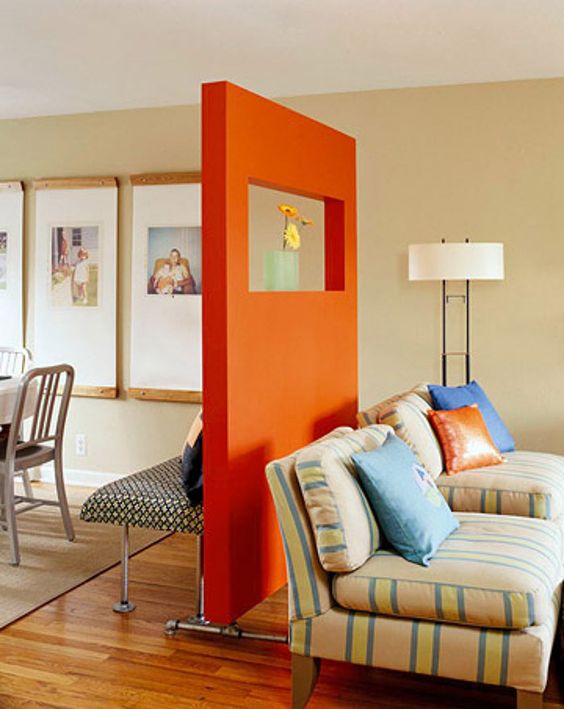 2. Take IKEA's Billy bookcases to a whole new level.
3. Who says a wall is the only kind? Staggered bookcases can be repurposed as dividers as well.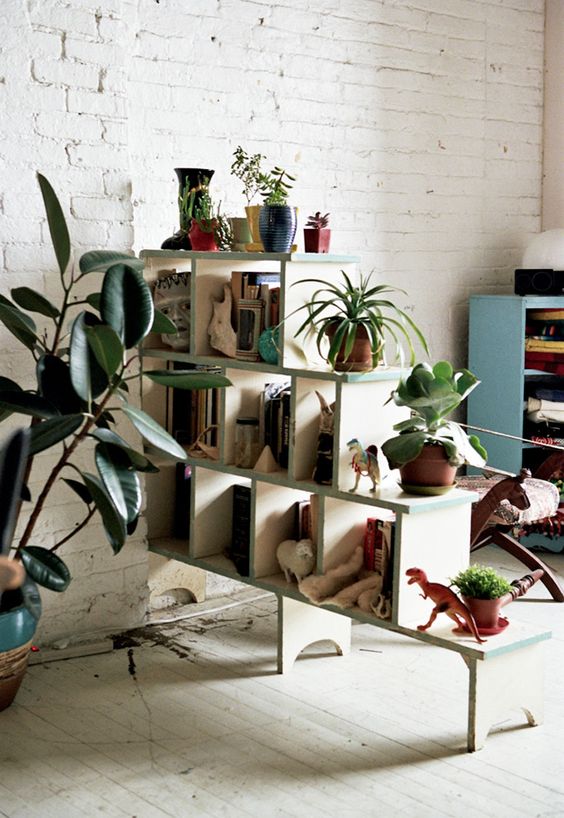 4. Wooden pallets can be very versatile as room dividers.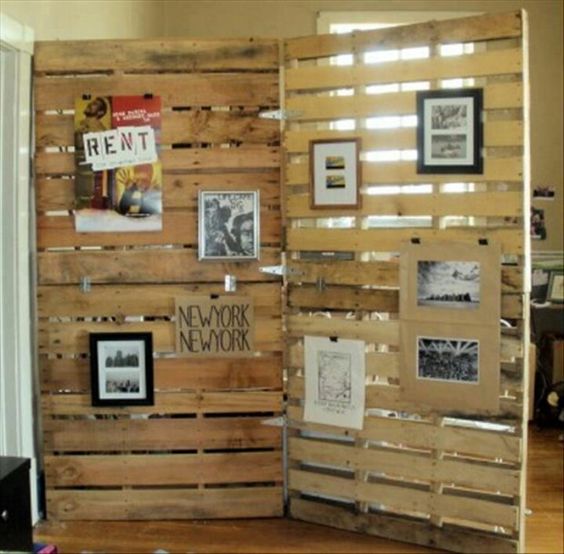 5. Even thick ropes can become stylish room dividers.
6. It's even easier with dowel rods.

7. You may not want to be raised in a barn. A house with barn door dividers on the other hand… Here's a great DIY for building barn doors.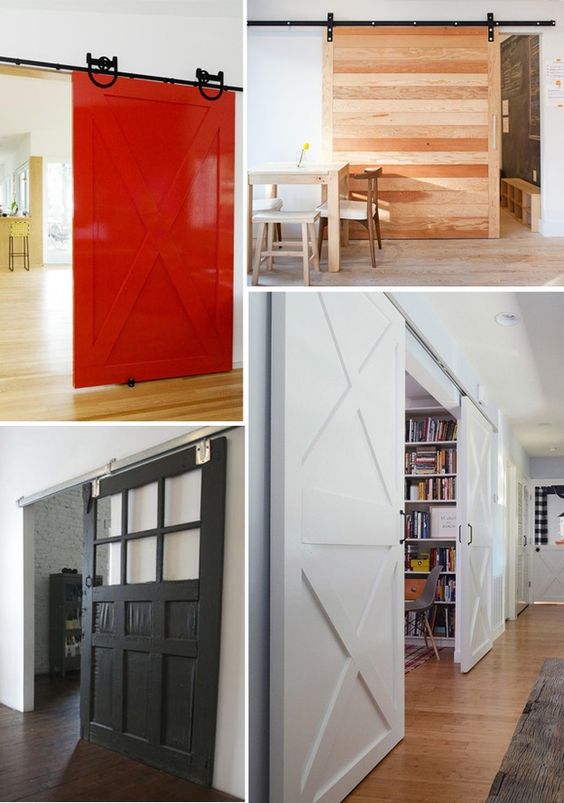 8. Hanging a curtain on a rolling rack creates a mobile room divider.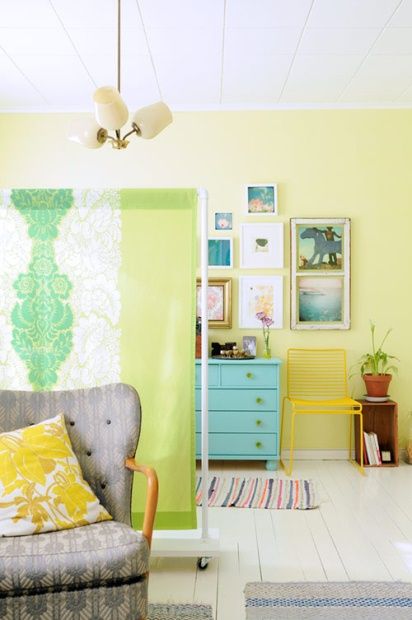 9. Build yourself a secret doorway in a bookcase to hide the other parts of the space.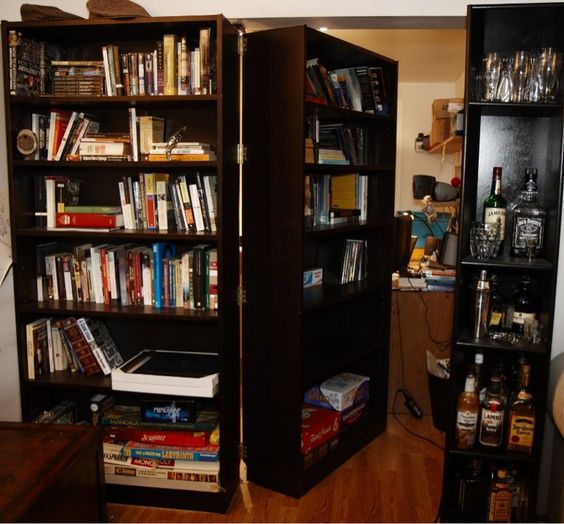 10. Floor-to-ceiling poles are a great way to set up adjustable shelving mid room. Add a desk to up the anne.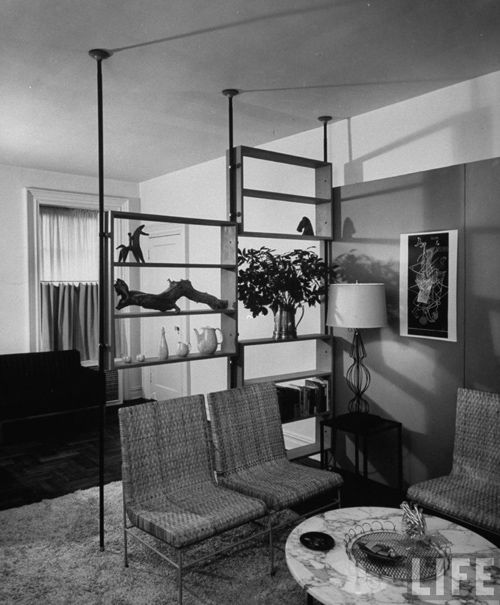 11. The Pax Closet System from IKEA can create closets big enough for storing away guests for the night.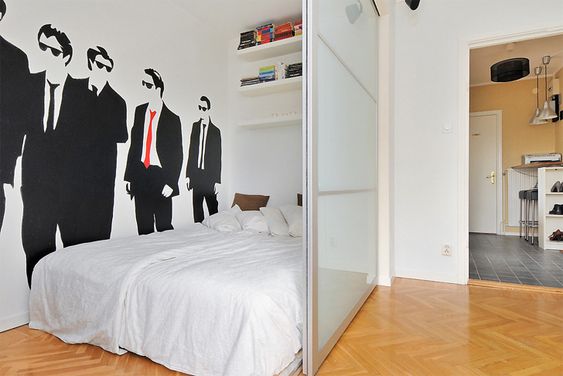 12. Or just create two rooms from one.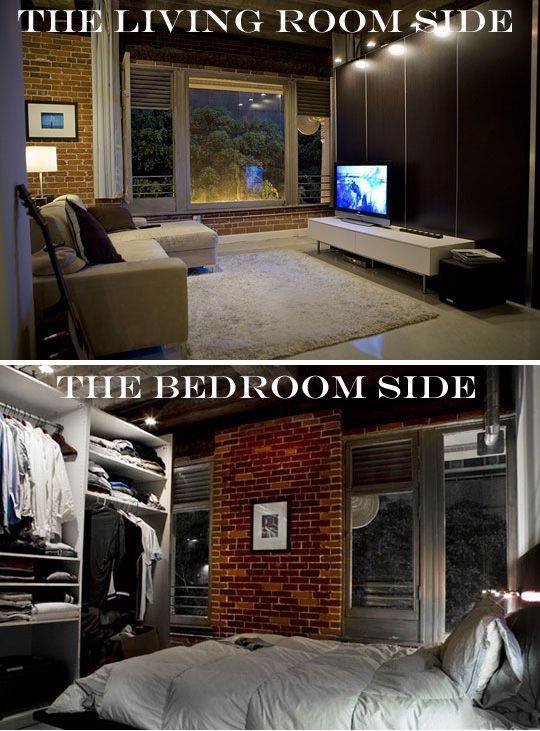 13. Chicken wire is good for more than caging up your feathered alarm clocks. With a little creativity, you can use it to set apart spaces in a room without completely blocking the view.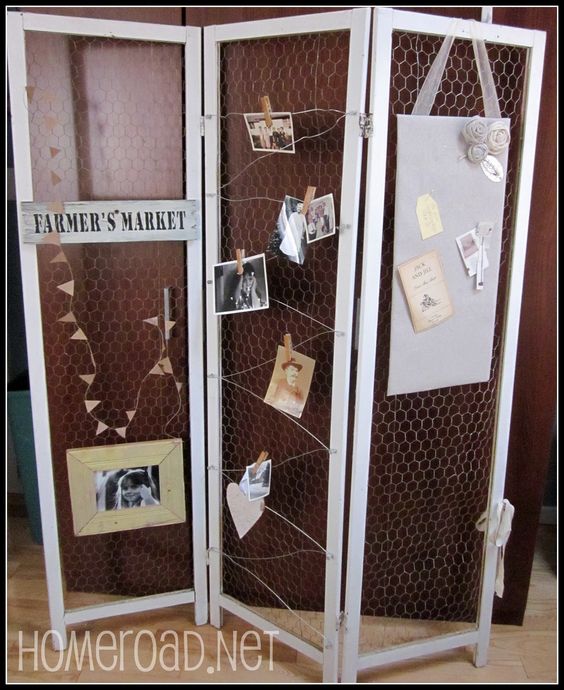 14. Why throw out old doors? They are made for separating rooms! A little paint and some hinges and you have some creative and very sturdy divider options.

15. Garlands may not be the most solid dividers nor do they provide much privacy, but the visual might really work well in the right space.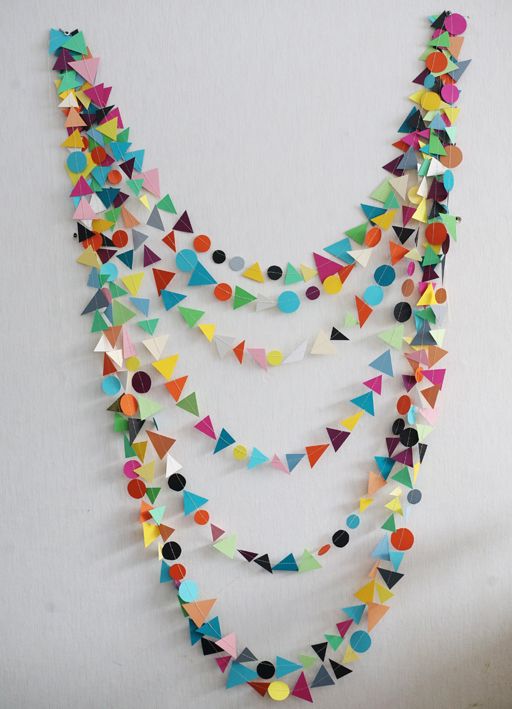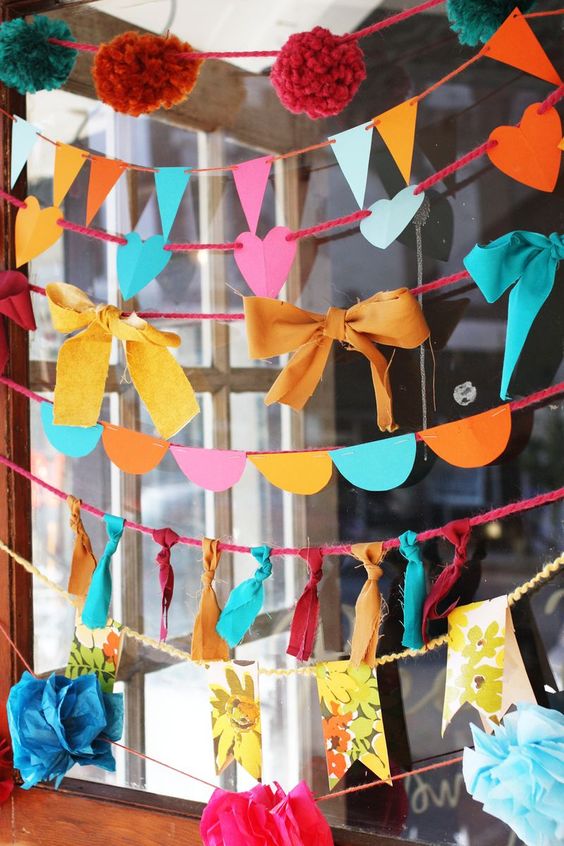 16. You can use recycled vintage LPs into a crafty room divider.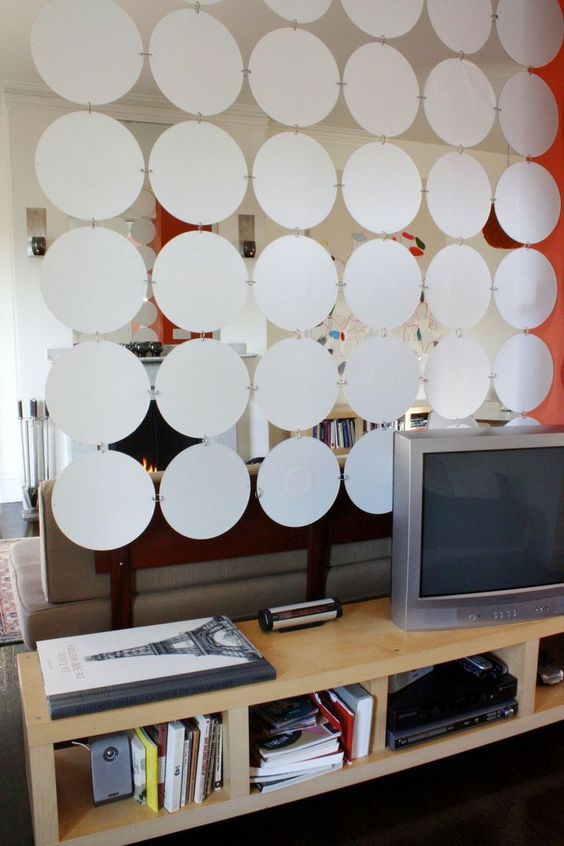 17. Why not create your own dividers out of wooden frames and carefully selected fabric? It's easier than you think. Here's a great tutorial.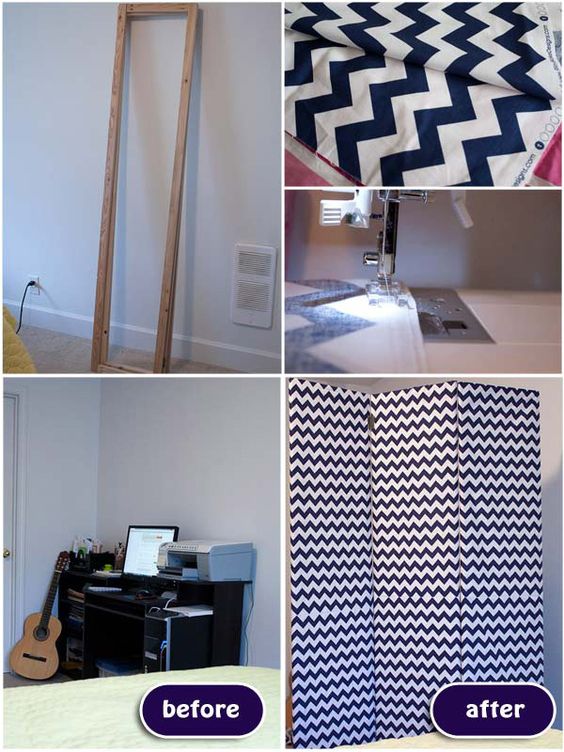 18. Picture wire and cafe clips make for some easy hanging division work. If curtains bore you, there are ways to get fancier.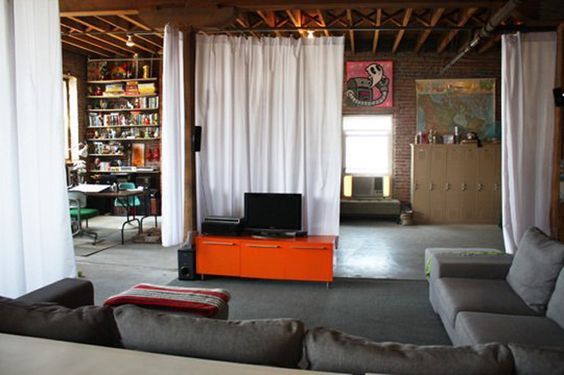 19. Room dividers can be easily spiced up with some chalkboard paint.
20. IKEA's Orgel paper lamps make for dividers that add ambience in low lighting.
21. With a little careful planning, you can create special plant holding bases for bamboo, tree branches, or even actual plants to divide a room.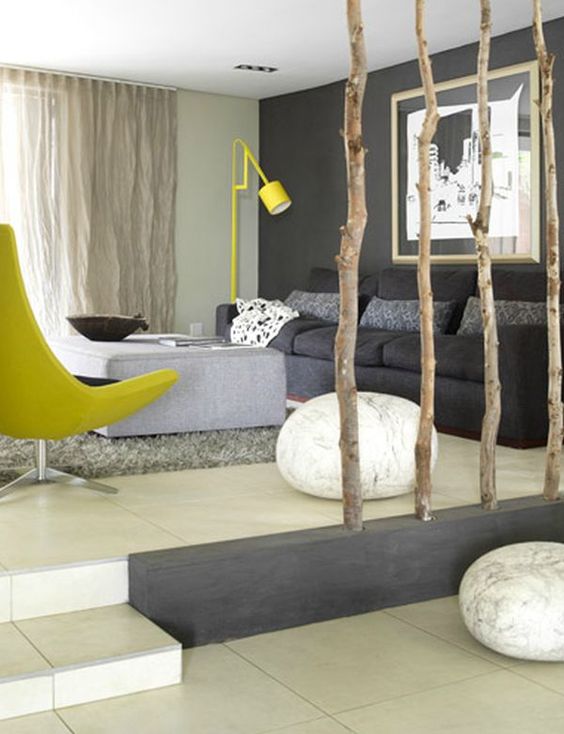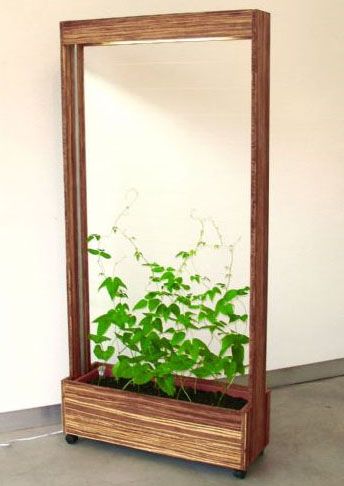 22. You can simply use some ceiling mounted curtain rods and hang some chic tapestries.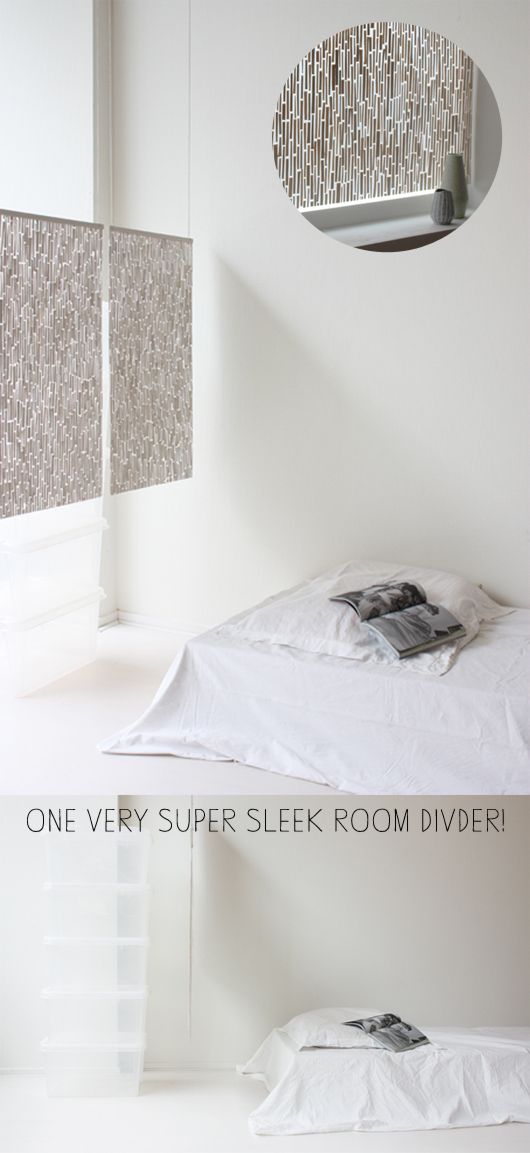 23. Ceiling hooks make for great ways to hang simple screens or panels.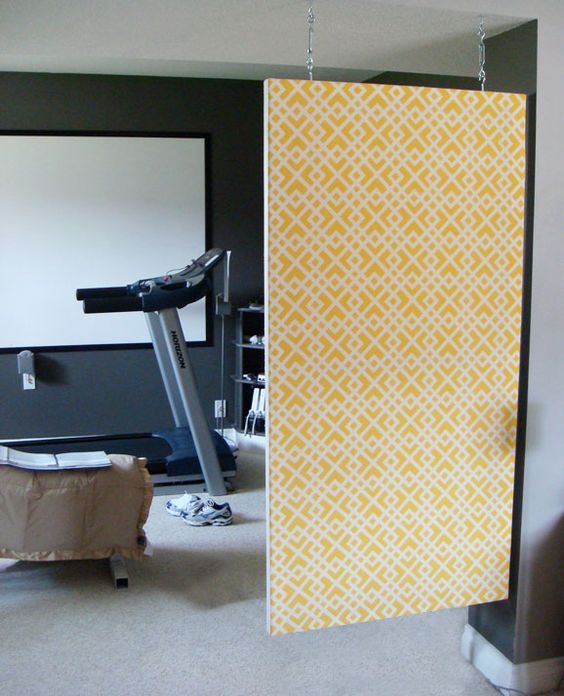 24. If you need a unique way to divide your kitchen spaces, try out some low hanging pots and pans.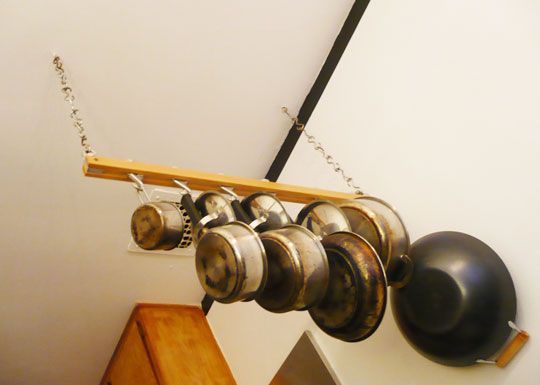 25. And here's an example of creating room dividers from 4 Ikvar side units with piano hinges and a little time and effort.